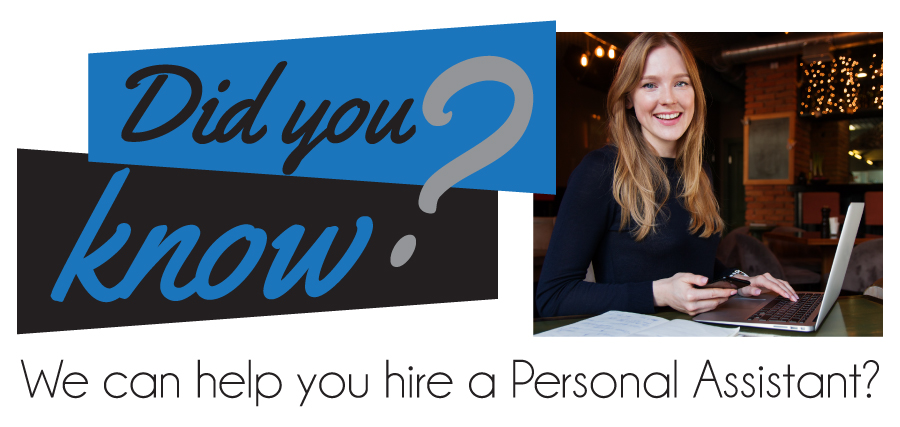 The most popular services for busy households is a personal assistant that makes day-to-day life easier.
The scope of duties is extremely customized by household, but may include:
Personal Errands / Shopping
Inventory / Restocking household items
Administrative duties: fielding calls, texts and emails, scheduling appointments, calendar management, travel arrangements, record keeping, data entry, light accounting/financial management, and filing
Event planning: planning and coordinating meetings and events
Vendor and Contractor Management
House-sitting or Traveling: typically occasional
Pet Care: typically occasional such as pet sitting, walking, feeding, making/transporting to/from groomer or vet
Specialty Skills (typically require special recruiting, additional time, and a higher salary):
Staff Management: oversee day-to-day operations of residence including managing other household staff (such as a housekeeper, nanny, chef, etc.); typically they must also be willing to jump in and be hands-on wherever needed
Property management and/or responsibility for additional residences
Remodel, construction expertise
Proficiency in specific software is required such as Microsoft Office, G Suite, QuickBooks, etc.
Required Bachelor's degree
The salaries vary greatly depending on the duties and level of experience required and can be from a teachable, junior/entry-level personal assistant for $25/hr up to a highly experienced, managerial level personal assistant with a college degree for $100,000/yr. To learn about the process or get started with your search, please call us or start an application online.