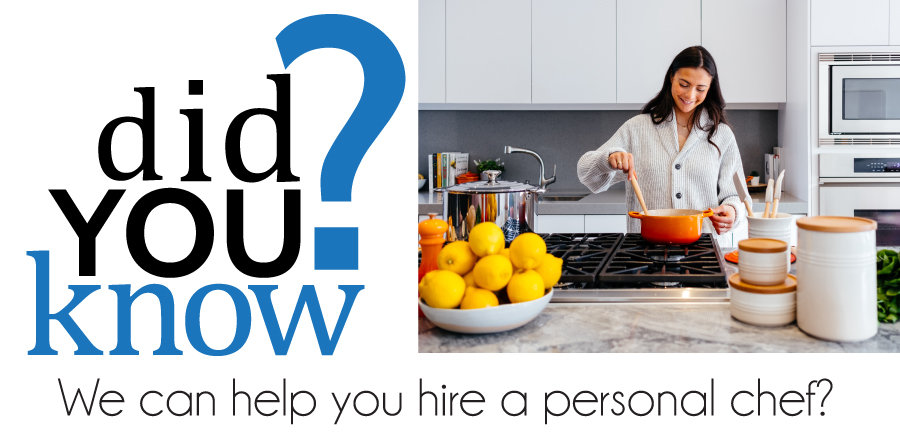 For busy families, sometimes cooking meals can be the most challenging part of the day. When you hire a professional, you can rest assured knowing delicious breakfasts, lunches, snacks, and/or dinners can be prepared to your family's liking.
Typical duties for a chef or cook may include:
Meal Planning: can range from following your favorite family recipes to creating original menus

Grocery Shopping (and/or ordering groceries)

Meal Preparation (and clean-up)

Organizing and Stocking: refrigerator, pantry, and cabinets

Entertaining: Cooking for guests at dinner parties and special events

Preparing meals to be stored and reheated

Serving/Plating (and clearing/dishes)

Specialty Skills (typically require special recruiting, additional time, and a higher salary):

Gourmet skills and experience / trained Chef (versus experience as a cook)

Fine-dining experience

Health and nutrition expertise

Experience/knowledge planning menus that consider allergies and/or special diets
If you would like to get started on a Personal Chef search contact us or start an online application today!