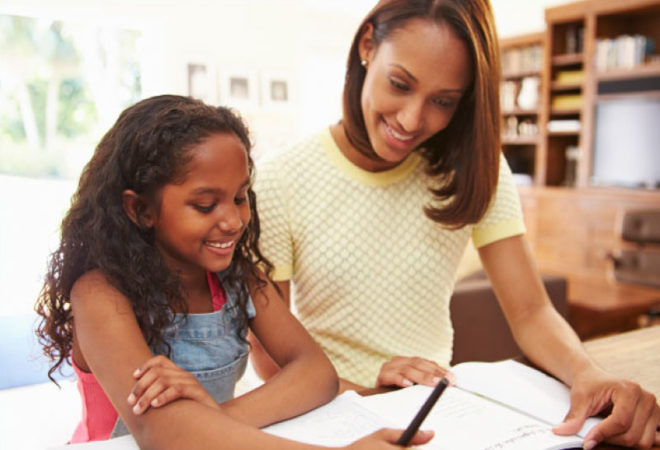 We have spoken to a growing number of families that are inquiring about our Child Educator services. With the uncertainty of schools starting, the oh-too-recent memories of trying to parent + teach + work this past spring, and COVID-19 cases rising, this customized service is a relief to parents.
Mom's Best Friend Child Educators have a range of backgrounds – from pre-school / Montessori teachers to recent graduates in elementary education or child development areas of study, to experienced classroom teachers. Child Educators safely meet your needs, avoiding classroom and group situations, and by providing candidates that adhere, both on and off the job, to CDC recommended procedures to limit their exposure to COVID-19.
There are typically 3 different types of Child Educator categories, but a combination is also not uncommon:
Pre-School Nanny/Educator: This Nanny is often going to have a pre-school teaching background, or be a nanny with plenty of continuing education, or knowledge regarding developmental playtime and milestones. They also cover typical nanny duties such as meal preparation, activities and games, transportation, etc.
Nanny/Educator: This option covers all caregiving duties that a Nanny would normally take on, plus they can get your child(ren) set up for on-line learning (school provided), keep them on task, and provide homework assistance. Depending on the needs of the family, and the number/ages of children, this position may be either heavier in the nanny or educational components. This Nanny will typically have a Bachelor's degree.
Private Educators/Tutors: This candidate will need to have a knowledge of all core subjects, a teaching background, the ability to create and plan curriculum, and experience/education that covers your child(ren)'s age(s).
Wherever you fall, our Placement Managers can help to create a customized job description. We want to help you and your children thrive during the school year, not merely survive.