Press Release: MBF Celebrates 25th Anniversary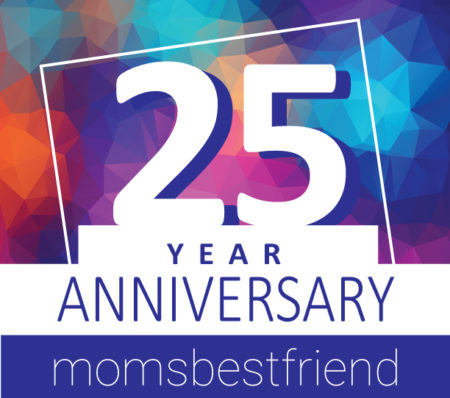 PRESS RELEASE
DATE: 07/8/2019
LOCAL BOUTIQUE NANNY AND HOUSEHOLD STAFFING AGENCY MOM'S BEST FRIEND THRIVES IN AN ERA OF DOTCOMS, CELEBRATES 25TH ANNIVERSARY
Working parents (both moms and dads) value time savings, convenience, and added household services over cheaper, do-it-yourself services that are inundated with unqualified candidates.
Mom's Best Friend client families are extremely busy, lacking the time or desire to weed through numerous household candidate options. They also prioritize quality and safety, and are willing to pay for the peace of mind and efficiencies that come with an agency. Many have tried using database searches, but quickly became frustrated and overwhelmed with the options.
In 2008, almost 15 years into Mom's Best Friend's life as a company, a flood of large, heavily funded national nanny and sitter databases and dotcom sites posed a serious threat to the local agency. The financial crisis also caused parents to tighten their purse strings, further putting boutique agency, Mom's Best Friend, at risk. Fast forward to 2019, and Mom's Best Friend has experienced a rebirth of growth, fueled by the desire for families to conserve their precious time.
Owner and Founder, Kathy Dupuy, acknowledges the secret truth about the do-it-yourself models, "We have some of the same people that are in the databases." However, the responsibility falls on the families to create a job description, sift through resumes, conduct interviews, call references, run background and driving checks, ensure that they have CPR/first aid training, create an employment agreement, etc. "We cast a wide net using many different recruiting methods, but it's our tried and true screening process that weeds out 90% of those candidates to find the needles in the haystack. Our client families simply don't have that kind of time, and they trust us to take care of all of the important details."
While the fee for a candidate through Mom's Best Friend is significantly higher than the do-it-yourself sites, two-thirds of the agency's clients are returning clients or those who were referred through word of mouth, serving as a testament to the importance that families place on the time savings and qualified candidates.
Additionally, 80% of nanny jobs activated now fall into a growing "Nanny Manager" category, meaning that, above and beyond childcare, household management tasks are included, such as grocery shopping, tidying up (dishes, wiping counters – not deep cleaning), laundry, meal preparation, organizing, transporting children to/from activities, and an assortment of other tasks. Families can then gain more of their precious free time relaxing and spending quality time together.
Another trend has been the surge in the agency's male clients. Almost 1 out of every 4 clients are now dads. "My husband has been such an equal partner in our household and in raising our four children," commented Dupuy, "so it makes perfect sense to me that we now have an increase in dads leading the search for their two-parent working households." It's also worth noting that Kathy's husband, Stuart, left his sales position at Dell, in 2014, to work full-time at Mom's Best Friend.
Mom's Best Friend is headquartered in Austin, but now has offices in Dallas, Houston, Chicago, and Vail/Beaver Creek. Nannies, sitters, and housekeepers are the primary services, but they also staff the homes of high-profile clients with personal assistants, chefs, estate and household managers, and more.
"We have served thousands of families, and our goal has always been to improve the lives of our clients," said owner Stuart Dupuy, "Other agencies have come and gone, but we continue to stay customer-focused and flexible to the changing needs of families."
Contact:
Lyndsey Coburn, 512.381.3145, lyndsey.coburn@mbfagency.com
About Mom's Best Friend
Mom's Best Friend is a boutique nanny and household staffing agency headquartered in Austin, TX. It was founded by Kathy Dupuy in 1994 when she and her childhood friend were unable to find quality nannies and babysitters in her community. The company has offices in Austin, Dallas, Houston, Chicago, and Vail/Beaver Creek, and places a wide range of household staff.