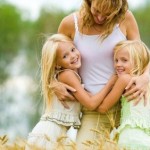 One of the main reasons anyone looking to hire a nanny should go through an agency are the steps we take to protect you and your family. The main avenue in which we do this is a extensive, thorough background check. Now you may be asking yourself, "can't I just perform a background check myself online for a few dollars?" The scary truth is that those background checks rarely perform an extensive search that covers all states in which an applicant has lived.
An article published by APNA, the Association of Premier Nanny Agencies, states:
"Top notch nanny agencies will require that applicants' social security numbers are traced to identify every state in which they have lived. That information is used to check records in those states – a process that costs more than $10."
Furthermore, many less thorough online agencies will offer a nanny placement for a fraction of the price of traditional agencies. Beware of this tempting alternative because these online services never meet their nanny candidates in person and even have disclaimers on their websites stating that they do not perform background checks in all states a candidate has resided. This issue is elaborated on by Lynn Peterson:
"I've found that most nanny candidates with criminal records have committed misdemeanors which rarely show up on the various nationwide computer searches that are offered. Felonies are more likely to be listed. So, the nationwide computer check sounds good, but it probably won't find a person's minor run-ins with the law which can tell you a good deal about their past and their character…There is simply no substitute for a county, criminal-court search and a statewide check in every location where an individual has lived," says Peterson. "It takes time and knowledge to do it right. And most importantly, it should be a human being conducting that search, not a computer."
Mom's Best Friend employs CSIdentity for all of our background checks. They provide the most comprehensive background checks made available today. CSIdentity will authenticate that the caregiver is who they say they are. They will also run a driving record check to make sure their license is valid and that they have a clear driving history. Additionally, CSIdentity checks the caregiver's criminal record. It checks every county that he or she has lived in. Most background check companies limit themselves to counties that have information digitally stored, but CSIdentity does not. If a county has yet to make the conversion to digital data, they will send a 'runner' to collect the physical file of the caregiver to verify that their background is clear in that county as well. For an additional cost, MBF can also provide a credit check and/or drug test.
At Mom's Best Friend, we continually strive to make sure we are always offering the most extensive checks and screening available, for the peace of mind of our client families who have placed their trust in us! After more than 15 years, families continue to come to us based on our reputation for weeding out 92% of all applicants with this comprehensive sifting process! Your children deserve the best, and you come to us for peace of mind!