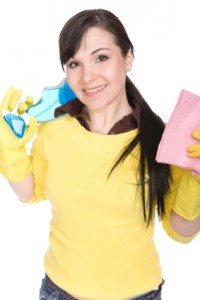 Many families come to us hoping to find one person to provide exceptional childcare and also clean and maintain your home. However, today's in-home professionals are specialized, and equipped with their own unique skill sets.
Professional, career nannies and babysitters have a gift with children, so this is where you want their focus to be. Their talents, expertise, and education are all related to children, and housekeeping duties are only out of their area of expertise, but can even become a distraction from the childcare they are providing. The nanny who loves children probably doesn't love to do deep house cleaning, and a housekeeper who excels at detailed home maintenance may not have specific strength and experience with children.
When we screen candidates, their references are specific to their position – we rarely run across professional candidates who are proficient and experienced in both areas. Just as your own job is specialized, candidates have chosen a profession that uses their strengths, so their positions hone in on their areas of expertise.
That said, your nanny CAN help to make your life easier by helping with light household duties (most often relating to the children). When we work with families to develop a nanny manager job description, we often incorporate some of the following tasks:
Helping load and unload the dishwasher
Tidying up with your children
Children's laundry
Organizing the play area and children's rooms
Basic meal planning and preparation
Grocery shopping and simple errands
We find that household employees excel when they are in a role that best suites their experience and strengths. When your position is tailored for a specific focus, you're more likely to find an employee who is good at their job, loves what they are doing, and will more likely be a long-term fit!