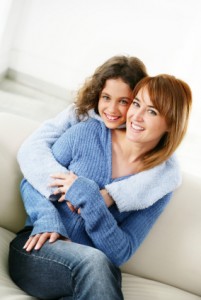 I began this nanny agency 18 years ago, but it took me about 16 years of that to come to the conclusion that placing part-time (10-25 hrs/week) nannies was simply not in the best interest of the family or caregivers. I'm sure you're wondering why we would turn away any business, but the truth of the matter was that placing these jobs caused more problems for our client than solutions.
We pride ourselves on having the best nannies in the industry. This means we perform not only basic screening (clean background check, CPR training, social security verification, etc.), but we also look for certain qualities in a caregiver:
They are career nannies: We don't want a candidate that is deciding between being a nanny and being a bank teller (you'd be surprised how many of this type of situation we get!). We want a caregiver who is passionate about enriching the lives of children.
They have fantastic, verifiable experience: We require 3 references of 3+ months and/or 3 years of experience with one family. We talk to each reference, ask a number of questions, and we require that the comments reflect that the nanny is excellent across the board.
They are willing to make a long-term commitment: Families do not want to go through a hiring process more than once a year (ideally, the caregiver stays much longer than the initial year commitment). They don't want to have to retrain someone or get comfortable with someone new. We also know that it is better for the children to have a trusted, consistent figure in their lives.
Unfortunately, what we typically find as we have searched for part-time candidates are:
Students that can commit for only a semester at a time
Moms that are looking to work during the school day
Candidates who are looking to partner it with another part-time job and may have a changing schedule
Candidates who are just looking to make a little extra money
None of the above people meet our criteria for part-time placement. Therefore, we were finding ourselves consistently short on exceptional candidates, and consequently underdelivering on our exceptional service promise to our client families. (We have had many families look on their own, and find the same results.) From time to time, we have been able to find a great part-time nanny that is perfect for these families, but unfortunately when this "needle in a haystack" needs to be replaced, we find ourselves in the same boat.
So, what is the solution when you only need part-time help for your children? Here are a couple of options that we have found work well:
Increase the pay: Occasionally you will see us post a 20-29 hour per week job. You will also notice that these jobs typically pay about $20/hr because they are trying to compete for the same exceptional nannies looking at full time work. The compensation must be competitive for a job with fewer hours.
Combine jobs: This has worked really well for my family. All of my children are in school now, but I still need a bit of help. I've combined the nanny work with personal assistant work (errands, grocery shopping, etc.) in order to create a job description that is at least 30 hours/week. This past year, I found a wonderful caregiver who both works at my home, and is an assistant for my dance studio business. If you could use the personal assistant or office assistant, consider combining these roles.
Getting the most fantastic nanny for your home is worth the extra effort. We don't want to compromise quality for your family, and you shouldn't settle for anything less!