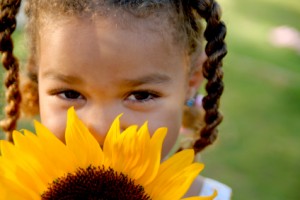 In the childcare industry, it is crucial that each employee undergo an extensive background check and screening prior to working with your children. At Mom's Best Friend, we pride ourselves on our exceptional 10-Step Screening Process. We complete our due diligence before you ever meet a candidate, ensuring that your family remains as safe and protected as possible. Unfortunately, the degree of screening varies with different agencies and services, so it's important that your family note  the key differences in working with Mom's Best Friend:
Accurate: Our background check includes a social security scan, criminal record check, employment history, and education verification. We also check the candidate's sex offender status and driving record.
Timely: Some background checks are outdated or incomplete, so checks can miss crimes committed recently, or in other regions. At Mom's Best Friend, we perform a national, statewide and county-specific search of a candidate's criminal record to ensure a current and accurate screening.
Beyond the Resume: We interview each candidate in person to get a feel for their personality and character. Are they engaging and courteous? Are they professional? Do they have a service heart and a passion for working with children? Do they follow up? These are all ways we screen before we decide whether or not we believe they are Mom's Best Friend caliber nannies. We also personally speaks with each of the candidate's references,  inquiring about the candidate's performance, abilities, character, integrity, strengths, and weaknesses.
Consistency: We make sure that every nanny completes our entire screening process. We stand by our reputation for only placing exceptional candidates in order to keep your family safe, so every step is important.
Before you choose an agency, be sure that you feel comfortable about their entire screening process and reputation. Since 1994, Mom's Best Friend has been refining our process, and saving families a great deal of time, effort and stress, with our thorough background screening.