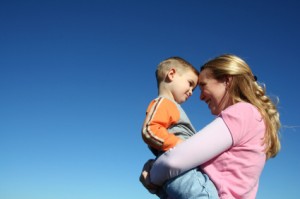 All of the nannies at Mom's Best Friend are experienced and rigorously screened. However, we do have a range of professional nannies, with varying degrees of experience and education. We are in an extremely competitive market for top nannies, and like any other job, there are tried and true ways to attract top talent for your position. Here are some ideas for you to consider:
Strong Initial Offer: This is the most obvious, and still the most effective, way to entice the most experienced, professional nannies for your position. Your nanny will feel valued right from the start, and will work hard to meet and exceed your expectations. Annual reviews are also a great time to make an adjustment for better retention success.
Benefits: You can get extremely creative with your benefit package, and many times you can do so without necessarily increasing pay.

Health Insurance Stipend: With the advent of the Affordable Care Act, an insurance stipend has become a common mechanism for contributing towards a plan, versus taking on the complete burden of an employer-sponsored plan. You can either contribute a set amount (e.g., $100/month) or pay a percentage of their monthly costs (e.g., 50% of their cost). There are also tax benefits to this option.
Vacations/Paid Holidays/Sick Time: This combination of paid time off is easier to put together than you might imagine. Providing your nanny with the same paid holidays that you have as an employee is one easy way to make your employment offer more attractive. Additionally, as a Mom's Best Friend client, you are given 5-15 (depending on the placement package you select) back-up care agency fees, making a replacement caregiver a more affordable option. Throw in several of your own planned vacation days, and ask your mother-in-law to watch the kids a couple of times each year, and you quickly have an appealing package!
Bonuses: Building in a bonus plan can be a way to motivate your nanny, and direct/reward her performance. Whether the bonus(es) are semi-annual, end of year (holiday), anniversary, etc., you can tie the amount into a performance evaluation where you review items such as punctuality, flexibility, initiative, and more.
Miscellaneous: Don't be afraid to use your imagination – a gym membership, a cell phone, a vehicle to use while on the job, a Costco membership, tuition reimbursement, Amazon Prime membership – you'd be surprised at how perks like these can give your position the extra edge it needs to attract those top nannies.

Keep It Coming: If you notice your nanny is doing an amazing job, I also encourage you to reward her on the spot every now and then. You can pick up a $5 Starbucks gift card, a 6-pack of her favorite soda, or give her a gift card for a pedicure. There are so many easy ways to let your nanny know you appreciate her.
If you want to have the top nannies competing for your position, we encourage you to make them feel appreciated from the start, and to continue to build that loyalty.