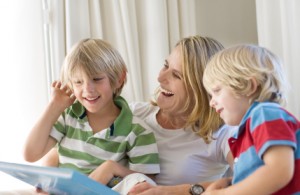 You want the best babysitter for your children, and when you try someone new, there are key areas to consider as you evaluate whether they are going to be the best fit for your family.
Introduction Call: If you are using a new babysitter, even if they were referred by a friend,the initial call/booking conversation acts as a sort of phone interview. The first impression is important. The best babysitters will make you feel completely comfortable and at ease, whereas an average or poor babysitter will likely make you feel a bit uneasy about their abilities.
Greeting: When your babysitter walks in the door, it is important that they are warm to both you and the children. The best babysitters will meet your child at their level, starting a conversation with your older children, or swooning over your baby. They will also ask questions that show that they are experienced and capable.
Activities: What did your babysitter do while you were gone? Did they spend time watching TV, or did they play games, do crafts, and play outdoors. You want a babysitter who is proactive, initiating stimulating activities even with your baby. The babysitter should also clean up after themselves (messes from preparing dinner, toys, crafts, etc.). If they have some extra time (e.g., naps, bedtime), a great babysitter will also take initiative to do something helpful such as wash dishes or empty the dishwasher.
End of Job Communication: How are things at the end of the job? You don't want a babysitter who complains about your children, or simply takes the money and leaves without giving you any kind of a note or report. A great babysitter will tell you what they did (ours leave something called Nanny Notes), and convey that they had a good time with your children.
Assess the Results: Take a pulse after the care is completed. How do you feel? Does your home look picked up, are the diapers put on well, were your children's teeth brushed? If they are old enough, get your child(ren)'s feedback (were they interacting? were they on the phone/texting?). If it's a great babysitter, your child will be asking for her to come back.
These are some areas for consideration once you have hired the caregiver, and we hope it helps as you narrow down to a couple of fantastic babysitters. However, we also highly recommend you take the extra step of screening babysitters prior to them coming to your home. For instance, our babysitters have completed an extensive application, interview, background check, reference check, CPR certification and more. Decide what will make your family feel comfortable before you accept them into your home.