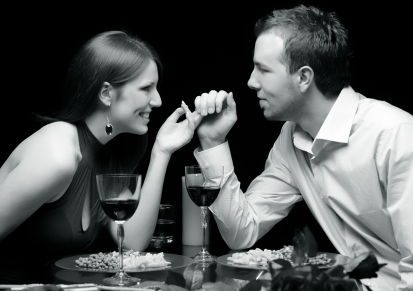 It's that time of year when the florists are bombarded and the chocolate hearts are devoured. That one day of the year when you plan something special and remind that someone special why you love them so.
This year, why don't we try something different. Why don't we vow to make our marriage a priority all year long.
I've been married for over 20 years now and have learned a few things along the way. I'm by no means an expert, but I want to share one of the keys to keeping your marriage strong.
We've all heard that marriage takes work. It should always be something you are working on to improve.
Marriage is an investment and you need to spend time on your investment. I know there are many times when I'd rather be working or snuggling on the couch with my kids than getting dressed up for a date with my husband. Which brings me to my suggestion: regular date nights!
Date night can be what you make of it.  It can consist of getting dressed up, going to a nice restaurant, then to the theater and ending with dancing. Or it can be something as simple as walking around the neighborhood. There are so many fun, unique date night ideas out there too. Try taking a dance class together, touring a winery, renting a kayak, or getting a couples massage.  Keep it fun! Try new things together. Life is an adventure and when you have a partner to share it with, it's twice as nice!
To kick off your date night tradition, book 3 date nights (4 hr evening sitters) in the month of February and get the fourth free! (Mention code: VS15DN) Book Now!