Mom's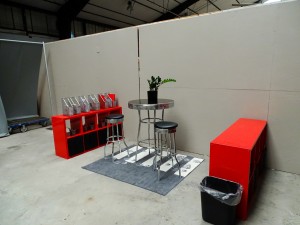 Best Friend recently had the honor of sponsoring a new Bright Space® at The Settlement Home for Children in Austin, in partnership with Bright Horizons Family Solutions and the Bright Horizons Foundation for Children. Bright Spaces are designed to provide children and youth in shelters or foster care with a warm, enriching area to play and learn. We were excited to continue our long-standing support of The Settlement Home through this project, and thrilled to attend the ribbon cutting and official opening of this space set aside for health and exercise, games and camaraderie for the girls.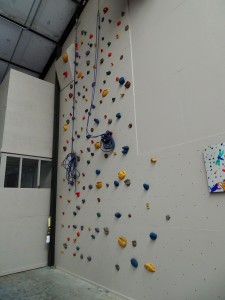 The Settlement Home serves individuals with histories of severe trauma, abuse and neglect. The nonprofit provides a home for girls and young women in the foster care system and offers a variety of programs and services to help them heal and grow. Programs include a Residential Treatment Center, Group Home Program, Transitional Living Program, and Foster & Adoption Program.
"Health and physical fitness play an integral role in helping our children heal from their past trauma, abuse and neglect. We are grateful for this new gym and the opportunity to give our kids a beautiful and functional place to work out and learn healthy habits that will serve them in the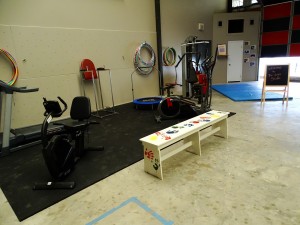 future," said Darcie DeShazo, Executive Director at The Settlement Home.
Studies have shown that children of all ages thrive when they have a safe place in which to explore the world around them, filled with books, toys and activities that are developmentally appropriate and provide an opportunity for them to discover the magic of childhood. Children experiencing stress especially need access to these kinds of child-friendly spaces.
Our staff at Mom's Best Friend feels so gratified to work on behalf of our client families, knowing that a portion of what we do supports children in need in the Austin area.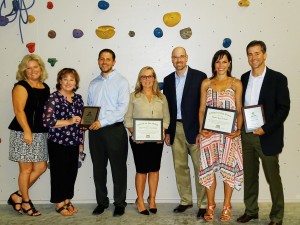 Representatives from The Settlement Home for Children, Bright Horizons and Mom's Best Friend cut the ribbon to open the new Bright Space.
Watch this video from our partners at Bright Horizons about creating the space!