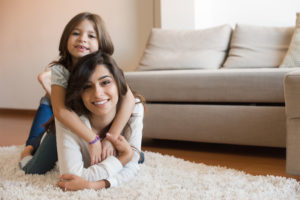 If you had all the time in the world…
When I talk to families, I'm often asked about our recruiting and screening process. They want to know what methods we use to find our nannies, and whether they are different than the nannies they might find on their own. I tell them that to be honest, they could find many of our nannies on their own (surprised??), but the number one difference is the amount of time saved through our screening and process (ah, you knew it was too good to be true!). This is a tried and true process that has been continually refined over our nearly 25 years in business.
Our recruiting begins by casting a wide net across many mediums, including print, web, sourcing candidates directly, word of mouth through our placed nannies, and returning nannies that have completed positions. The nannies then complete our extensive screening process.
First, they must be at least 21 years old (our average age is mid-30s), eligible to work in the U.S., and they must be a non-smoker. Next, candidates complete an online application and a Staffing Specialist from our office reviews each application. If their long-term nanny experience and other criteria are promising, an in-person interview is conducted. This allows us to get an idea of their punctuality, communication skills, ability to present themselves professionally and lets us get to know more about their experience, education, and personalities.
From there, we complete detailed reference checks for each employer. We concurrently verify their highest level of education and ensure that CPR and First Aid certification is complete or renewed prior to starting a position. Finally, we run a "Level 1" background check which covers Basic Identity Research (SSN issuance information and names associated with the SSN in consumer reference files), a Multi-jurisdictional Criminal Records Database Search, and their Driving History (driving record from the state in which the individual is licensed).
This entire process eliminates 90% of nanny inquiries!
From there, our Placement Manager selects candidates from that screened pool for each position, making sure that the nanny is a fit for the schedule, the location, the salary requirements, and the job responsibilities of the position. For this reason, families usually make a match in the first couple of interviews, because they do not have to spend any time sifting through applications or resumes, and worrying about qualifications and their employment history or criminal background.
Once a client family makes an offer and the nanny accepts, we run our "Level 2" background check, which covers a US Department of Justice sex offender website search, DPS criminal record database search, county criminal checks under all names in all counties associated with the person in the past seven years, and criminal searches under all names in each federal district associated with the person in the past seven years.
We also provide employment agreements, industry advice around salaries, benefits and paid time off, and have a guarantee should anything go awry.
So, the short answer is that yes, you could find many of the same nannies we place at Mom's Best Friend if you had all the time in the world, but time is precious, and our client families enjoy letting us, as industry experts, handle the tedious work. Give us a call today to find out how we can help you with your nanny needs.