Be An Invaluable Travel Nanny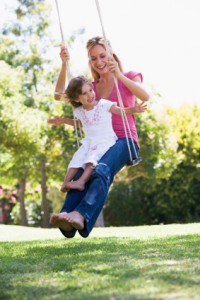 Vacation season is here! As you prepare to travel with your employer's family, it is important to communicate and be proactive. While it is a vacation, your primary focus is to make your employer's experience more pleasant, and to become invaluable as their travel nanny. Here are some tips to help you make this a memorable trip for both the family and you.
Before the trip:
Contract: It might be helpful to complete a contract that clearly sets your responsibilities, work schedule, and payment. This will avoid any miscommunication and will allow you to enjoy time for yourself. Your Nanny Handbook from Mom's Best Friend has a template that you can use for this purpose.
Packing and Activities: Asking for an itinerary of the trip will help you create your packing list for you and the children. Knowing the different activities will help you plan accordingly, and ensure that you have everyone well-prepared for each occasion. You will also want to check the weather and recheck it closer to departure. You can also save your employer time by researching children's activities, schedules and costs for their planning. When you pack, be sure to consider non-clothing items like airplane/car activities, snacks, medications, and sunscreen.
While You Travel
Activities: Families typically have a mixture of family activities and separate (adults only, children with nanny) activities. Try to balance these activities with down time for the children. While it seems like a great idea to pack the time with fun-filled activities, they will have a more enjoyable experience if they get plenty of rest and calm, low-key activities as well.
Evenings: It is safe to assume that if parents invite you to join them on a trip, they are expecting to enjoy adult time. Be sure to plan ahead as to what nights they will need you to watch the children, and what nights you will have free. Be responsible with your activities, and conservative about what time you arrive home.
Down time (not off-time): In addition to having some time to yourself, you may have some down time where children are napping, in camps, or otherwise occupied. It would be so helpful during this time to straighten children's rooms and belongings, do dishes, grocery shopping, meal preparation, and anything else that might make you invaluable to a family on their vacation.
Dress code: What you wear is very important, and has a direct reflection on the family. Be sure that you are considering their opinions as you choose your wardrobe, in order to avoid any uncomfortable situations. For example, if you and the family are at a beach destination, ask whether or not the family is comfortable with you wearing a bathing suit (err on the side of conservative).
After You are Home
Unpack: Putting away the children's belongings will be very helpful, saving parents the stress as they arrive back home to their mail, their responsibilities, and their own unpacking.
Debrief: This would be a good time to speak with parents about how you both thought it went, and discuss any changes for future trips.
Return to the Mom's Best Friend Home Page: Austin | Dallas | Fort Worth | Houston | San Antonio | Chicago | Vail / Beaver Creek | Aspen