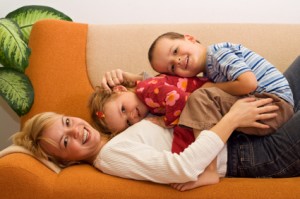 After being in business for over 17 years, we find that many parents have the same questions about how a nanny search/placement works. We thought it would be a good idea to compile our top 10 questions and the answers that our placement team put together:
Do you do a background check? Yes, and this is SO important! The quality of background checks can differ so much, so we constantly make sure we are giving our clients the best service available. Our background check company provides us with a nationwide history of any felony and/or misdemeanor convictions based upon the candidate's name and date of birth. Many counties report digitally and our vendor has direct, electronic access to the records. In non-digital reporting counties, they employs hundreds of researchers and internal expeditors to access applicable record repositories. Additionally, they do a sex offender database search to offer an additional measure of protection as the offender's county records may be sealed, records may reside in family court, or the original sexual offense may have been reduced to a lesser charge. View our entire nanny screening process: Austin | Dallas | Houston | San Antonio | Vail
What are nannies willing to do besides childcare? There are a variety of things that your nanny can do to help your family. However, families must remember that their first priority, and where they are most passionate and skilled, is in caring for your children. That said, families utilize our nanny managers (an upgrade from a basic nanny) for errands, grocery shopping homework help, taking children to activities, light meal preparation, emptying the dishwasher, and other household tasks that are not heavy housekeeping. View our nanny services for more details.
What is the pay range for your nannies? Do I have to take out/pay taxes? Our nannies typically start at $15/hr for a highly experienced nanny whom we have met personally, screened, checked references, and hand-picked for your position. You will have to play employer taxes on your nanny, and we would recommend you contact Breedlove and Associates for all questions about tax law, and/or to have them completely handle your nanny taxes.
How many people in your pool? How many are in my area? How many candidates will I see? It constantly varies, but as you can imagine with 17+ years in business, we have a large number of candidates, both new and returning, in all areas of our market. We also recruit in specific areas and for specific skills as needed. Typically, you will see 3-5 candidates, because that has been the perfect range for our families to narrow down, then interview, and then select 1-2 candidates for pre-placement trial time.
Can I be registered in more than one place? Can I be searching using multiple avenues? We are completely comfortable with our clients using various methods to find their nanny, but we find that most of them are thrilled with the quality of candidates we send them. We screen using not only our 10-step screening, but also look for things beyond the resume.
Look for the last set of questions to be posted soon!