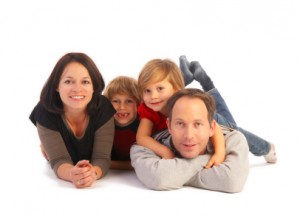 As a Nanny Agency owner and veteran nanny employer, I am obviously a bit partial to hiring a nanny. However, I realize that this option is not the perfect solution for every family, so I want to provide you with items to consider as you decide whether to choose a day care center or have your child(ren) at home with a nanny.
In all cases, you will want an option with suitable hours for your schedule, fees that are within your budget, and a location/arrangement that is convenient for your family. You want your child(ren) to be happy, comfortable, and treated as individuals. You will want peace of mind with caregivers that are well trained, experienced, and background checked.
Here are some pros and cons of each option to take into account:
Pros
Cons
Nanny

In-home convenience
Can set experiential/ educational requirements of caregiver
Flexibility of hours
1 on 1 attention
Can take child(ren) to outside activities
Can design curriculum/educational activities specific to your children
Can perform extra duties such as grocery shopping, errands, cooking, laundry, light housekeeping

More expensive hourly rate
Tax responsibility

Day Care Centers

Cost effective
Consistent availability
Social interaction
Structured educational activities
Regulated/Licensed

High employee turnover
Cannot bring child when mildly ill or for 24 hours following
Illnesses are commonly spread
Lack of one-on-one attention
Little variety
Hours are not flexible
As you interview the various companies/centers, we encourage you to educate yourself further by asking detailed questions such as the following.
Day Cares
Nanny Agencies

How long have you been in business?
What is your average employee turnover?
How do you screen your caregivers?
What experience/education do you require of your caregivers?
What are your ratios?
What is your sick policy?
What are your prices? Is there a price break for multiple children?
What are your cleaning/sanitizing procedures?

How long have you been in business?
What do you require of your caregivers?
What does your reference checking entail?
What does your background check encompass?
Do you have a sample Employment Agreement/Contract?
What training/education do you offer your caregivers?
Do you offer any continuing professional development for your caregivers?
Do I have a replacement guarantee?
Do you offer any back-up services?
What are the tax implications of having an in-home caregiver?
If, after carefully considering your options, you decide that a nanny is a better option for you, you may wonder if hiring a nanny on your own would be a cheaper, easier option. However, please be sure to consider the peace of mind, thorough screening, and long-term success that an agency offers.
On Your Own
Through an Agency

Lower recruitment costs
Have to do reference checks on your own
Have to do background check on your own (criminal, motor vehicle, SSN verification)
No back-up childcare

References checked
Background checked (criminal, motor vehicle, education verified, SSN verified)
CPR certified/First aid trained
Training/continuing education offered
Existing pool of caregivers from which to choose and make a selection
Nanny candidates match custom requirements
Often have temporary services if nanny is ill
Offer replacement guarantee in the event that the placement does not work out
Placement fee
Typically better long-term success (because of screening, employment agreement, nanny commitment)
If families are willing to do all of the legwork of recruiting, sifting through resumes, and finding a strong nanny candidate, we also offer several "Do-It-Yourself" screening/hiring packages that will offer you additional peace of mind. Please feel free to contact us with any questions about our full nanny services or the do-it-yourself options.