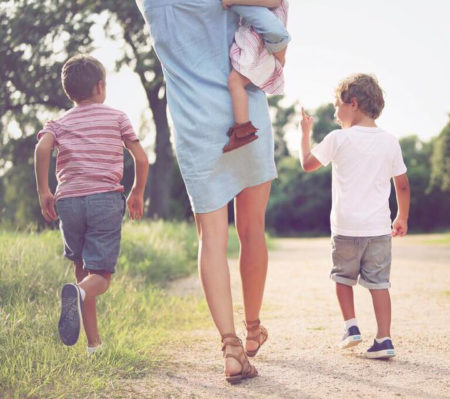 I've asked our Senior Placement Manager, Kimberly Hart, to share about recent trends she has noticed in the ever-evolving nanny employment industry.
In the past several years, I've worked with so many more dads than when I started at MBF 6 years ago (did someone say Dad's Best Friend?!) It has become clear that most of our families are a hard-working couple team, doing their best trying to juggle their careers with their household and childcare responsibilities. I feel so fortunate to match them with wonderful nannies who make their lives more stress-free!
The biggest trend I see is that families are truly maximizing their nanny's time with duties that make their lives easier! Parents are hiring Nanny Managers to take extra responsibilities off their shoulders such as emptying the dishwasher / doing dishes, doing the family's laundry, grocery shopping, picking up a gift for children's birthday parties, oil changes, picking up/dropping off dry cleaning, meal preparation, and a number of other combinations that each family chooses. The value of outsourcing these jobs for working parents: priceless!
I love seeing the household staffing industry evolve, and as a working woman myself, I truly appreciate the partnerships of Moms, Dads and nannies that come together to make a household run!
If we can help you with any of your needs, please reach out!
Best,
Kimberly Hart
Senior Placement Manager