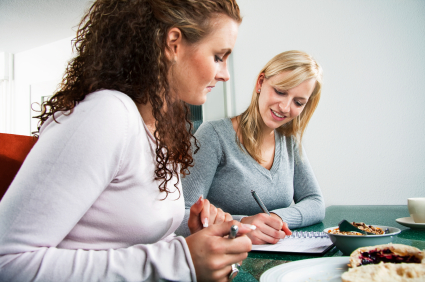 One of the things we believe differentiates us from other nanny agencies is that we not only placed you with a wonderful nanny, but that we also provide you with the tools to keep her with your family for years to come. You've done so much work to hire her and integrate her with your family, and you want to see that effort really pay off long term! Below are some of the ways I've found that work best in keeping my nanny (we just celebrated 6 years – yeah!).
Variety: No one likes to get into a rut, and nannies are no exception. If your nanny stays home with your child, day in and day out, they will certainly burn out. Allowing them to keep things new and exciting with outings (park, picnics, restaurants) and activities (museums, movies, Gymboree, library storytime, swim lessons) benefits both the nanny and your child!
Playgroups: Allowing (and even encouraging) your nanny to participate in playgroups will help them feel more connected and less isolated in their field. If you're worried that nannies won't be as focused on your child if they are with colleagues, rest assured because they simply give both your nanny and child needed social interaction and more fun!
Boundaries: Keeping employer/employee boundaries are important to keep your relationship strong. If either party crosses too many personal lines, things could get too uncomfortable and inappropriate. Be communicative and friendly, but keep things professional!
Recognition: Remembering to applaud your nanny for her hard work is huge! Find ways on a regular basis to express your thanks with words, and from time to time with something additional.
Treat her with respect: No matter how rushed or frustrated you may be, be sure to always treat your nanny with the utmost respect – especially around your children! There is nothing more demeaning than to have your boss speak condescending to you, yell at you, etc. Always use the Golden Rule!
Many of these may seem obvious, and if that's the case, you are one step ahead of the game! Unfortunately, that isn't always the case, and we've seen relationships fall apart because families don't think about these principles. If you have any questions about your specific situation, please don't hesitate to contact us! We always want Mom's Best Friend to be the primary resource for your nanny/family relationship!
Mom's Best Friend has nanny agencies across Texas in Austin, Dallas, Fort Worth, Houston, and San Antonio; as well as Colorado nanny agencies in Vail and Aspen.