Mom's Best Friend: About Us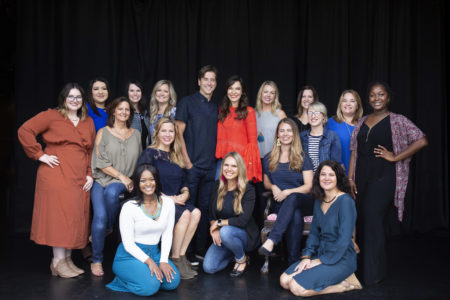 Since 1994, Mom's Best Friend nanny agency and babysitter service has been placing trusted caregivers with selective clientele across Texas. In 2016, Mom's Best Friend merged with First Class Care to serve clients and caregivers in the Chicagoland area. Our utmost goal is to create secure and cherished relationships between families and those looking for babysitter or nanny jobs in Chicago. We do this by selecting only experienced and committed nannies and babysitters, all of whom must pass an extensive screening process. Fewer than 10% of all applicants are selected be sent out on any nanny or babysitter jobs.
With our extensive nanny screening service and years of expertise, Mom's Best Friend has set the bar for reliability and professional excellence for Chicago Nanny Agencies. The success of Mom's Best Friend is based on our responsiveness, dedication, and the quality of the candidates that are placed. We look forward to exceeding your expectations!
Our Mission
To enrich the lives of our clients by providing exceptional, service-hearted household staff.
Core Values
Offer an exceptional customer experience
Nurture professional, devoted candidates
Demonstrate leadership in the household staffing industry
Foster employee enthusiasm
Give back locally and globally
Professional Affiliations
We stand by our professionalism and credibility, and as a testament to our accountability, we are members of the following industry organizations:
Association of Premier Nanny Agencies: A Household Staffing Alliance: For many years, Mom's Best Friend has been both a member and an active participant in the Association of Premier Nanny Agencies. In order to become a member, APNA's process required verification of operating practices, review of our client application, and adherence to the APNA Code of Ethics and the Standards of Ethical Practices. Two of our owners are board members, and we often contribute further as frequent APNA conference speakers.
International Nanny Association: Mom's Best Friend is a long-time member of this non-profit, educational association. INA has worked to professionalize the industry by setting high standards for industry professionals and nanny agencies. INA leverages the expertise of industry professionals from around the globe to help increase awareness about the industry, to develop the professional skills of nannies, and to educate parents about the benefits of hiring a qualified nanny to care for their children.
Domestic Estate Managers Association: The Domestic Estate Managers Association was created to provide a forum for Private Service Professionals and certified service vendors interested in better serving and protecting the best interests of their clients. The fundamental purpose of the Association is to raise industry standards.
About the Owner
Kathy Dupuy founded Mom's Best Friend in 1994 when she saw the lack of quality agencies in Austin, TX. She successfully guided the company's expansion by setting up offices in Houston and Chicago, and franchising to Dallas/Ft. Worth and Vail/Beaver Creek, Colorado. She has led her company from a local nanny and sitter service to a full service household staffing agency.
Kathy writes the Nanny Employer Blog, and her depth of expertise often leads to speaking engagements for local corporations and national nanny and household staffing industry events, such as the Association of Premier Nanny Agencies (she previously served on the Board of Directors) and the International Nanny Association's annual conferences.
First Class Care, Mom's Best Friend and Kathy Dupuy have been awarded a number of accomplishments:
2010 Agency of the Year, Association of Premier Nanny Agencies (First Class Care)
2012 Agency of the Year, Association of Premier Nanny Agencies (Mom's Best Friend)
Most Valuable Provider, Bright Horizons
Top 25 Profiles in Power for the Austin Business Journal two years in a row
Austin Nanny Agency of the Year, Austin Family Magazine
Best for Families, Dallas Child and Fort Worth Child
Prior to launching Mom's Best Friend, Kathy received her Bachelor's degree from Vanderbilt University of Nashville, Tennessee, where she studied political science, communications and theater. Kathy studied European political science at Vanderbilt in London as well, and worked for several political organizations before starting Mom's Best Friend.
Kathy maintains regular hours in the Austin office, while simultaneously raising a family of four children with her husband, Stuart. Kathy looks forward to the future growth of the agency by providing many more families with exceptional care, support and trust.
Mom's Best Friend is a division of MBF Agency, a full-service household staffing agency. MBF Agency responds to client needs throughout the Austin, Houston, Dallas, Fort Worth, Vail/Beaver Creek, and Chicago areas.