Family Frequently Asked Questions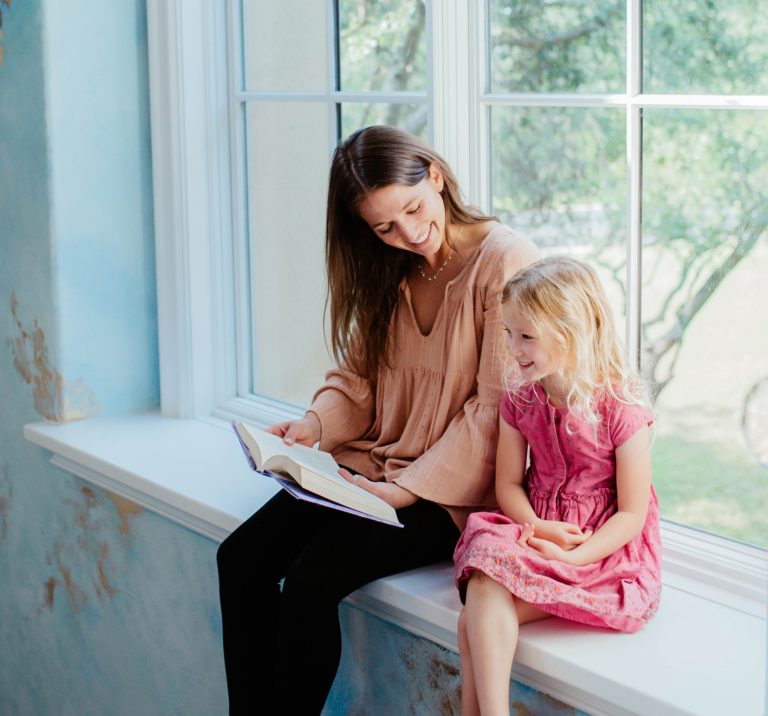 Questions about the Search Process:
How do you screen your caregivers?
Review the video and description of our Screening Process.
Where do you find your caregivers?
Two-thirds of our placed nannies are either nannies returning to us after a previous placement, or those who have heard of us through word of mouth. We are also constantly recruiting caregivers through a number of avenues, but we screen out 90% of the candidates.
What is the interviewing and hiring process?
Once we create your job description and start sending you candidates to consider, we recommend you interview each person, at least over the phone (or Facetime/Zoom). We recommend an in-person interview as well, and we always have you do a week of trial time (you'll pay the nanny directly for her/his time) before you move forward and pay the Mom's Best Friend placement fee to complete the hire. That way, both parties will feel like it is a good fit before moving forward with an offer (we provide an Employment Agreement to make that offer).
Is there a limit to how many candidates I can interview?
There is no limit, but because of the extensive screening and matching, we typically make a match in the first 1-2 caregivers we send you. If we have sent several and we are not making a match, we may need to regroup so that we can identify the reason why a match is not being made and make any adjustments needed.
What benefits do I need to offer a nanny?
The industry standard a full-time nanny receives is 2 weeks of vacation, 3-5 sick days, and 8 paid holidays that we recommend. Nannies often receive an annual or holiday bonus as well, and the most highly requested (although not required) benefit is health insurance or a health insurance stipend.
What are the typical nanny duties?
A nanny covers all duties related to the children – dressing, preparing their meals/snacks and or feeding, changing, putting down for naps, play/activities, and children's laundry. They also should keep the home tidy as they go along their day – this means wiping down counters after they prepare a meal, loading/unloading the dishwasher as needed, sweeping/vacuuming any spills, and keeping children's rooms and common areas picked up. Some families have additional requests, but it's important to chat with a Mom's Best Friend staff member to make sure they are reasonable in the scope of a nanny position.
How long does it take to hire a nanny?
This is a tough one, because it varies so greatly. We often say 4-6 weeks, but it can be as fast as 2 weeks, and as long as 3-4 months. The current market, the duties/requirements, the pay, the hours, the location, etc. all factor into how quickly we can find a nanny for you. Additionally, some of the time frame is up to you – responding to us quickly, having open availability for scheduling interviews and trial time, and being prepared to make an offer without delay are all factors.
What is the full cost of hiring a nanny through you?
The fees are broken into 3 categories: 1) the membership/initiation fee you pay Mom's Best Friend when you start receiving candidates (this is the only fee you pay unless you hire), 2) the placement fee, which you pay after one week of trial time when you hire a nanny, and lastly 3) what you are going to pay the nanny on an ongoing basis (and don't forget payroll taxes). The current membership fee and placement fee prices can be found here.
Questions about the Hiring Process:
Can I pay my nanny as a contractor (1099) or do I have to take taxes out (W2)?
The short answer is that household employees must be W2 employees according to the IRS, but our household employment expert partners at Homework Solutions have a great article answering this question in detail.
Can I negotiate my nanny's salary directly?
Once you are ready to hire, we encourage you to talk to your placement manager about the nanny's expectations. It is also important that you adhere to at least your minimum pay range that was discussed when your position was activated. We want to ensure that everyone feels that the pay rate is fair and competitive, and that it will ensure long-term success.
Questions about the Placement:
How do I retain my nanny?
We have a blog about this topic that you will find helpful!
What if the nanny is not a fit?
This is quite uncommon given the rigorous candidate screening, the trial time, and the employment agreement that spells out the job expectations. However, on rare occasions, the nanny/family match just isn't quite right. In this case, you have a replacement guarantee, where if you alert us during that time period, we will do one additional free search to replace your nanny.
Are you available for support after the placement?
We absolutely are here for guidance, industry advice, coaching, etc. for the life of your placement!